The local yacht club, Wikens Båtselskap (WBS) and OKWiken.se organised a day of racing for the OK class. We piggybacked on the local youth cup "Kullen Cup" to share the crew of volunteers on land and on the water.

Eight visiting sailors join the 11 locals that made up the 19 boat strong fleet lunching swiftly after the skippers meeting at 09:45. The weather was amazing and we had a nice and steady breeze of 5-7 m/s from the north east. The air and water temperature was Mediterranean due to a heatwave over the Scandinavian countries. It was simply a smashing day to go OK racing!
During the course of the day we manged four tight races, each approximately 30 min long and full of tight situations and fun racing for everyone. We had the pleasure of having the seasoned OK sailors Thomas Hansson-Mild joined by Niklas Elder. They proved to be the pair to beat with Benjamin Hammerö to finish of the top 3.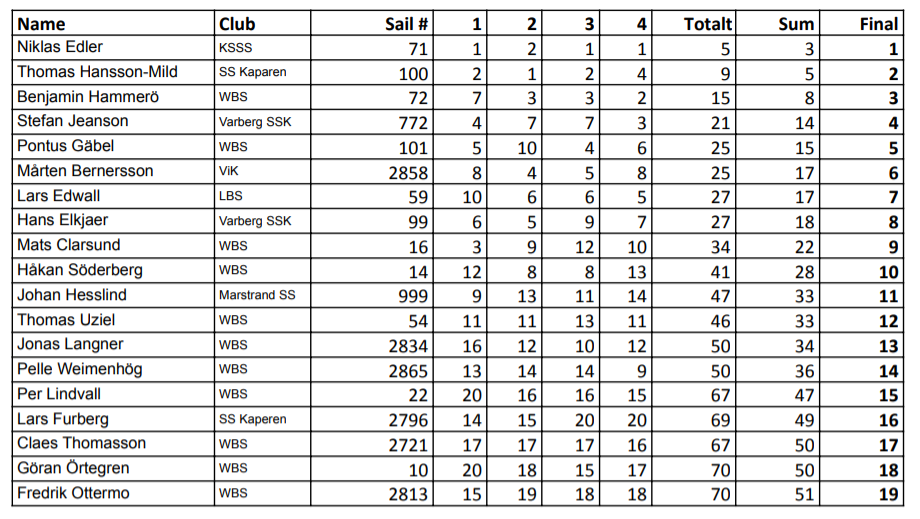 We had intended to run a training camp on Sunday but decided to call if off when a weather front moved in and pushed the wind gusts to 12-13 m/s. Thomas Hansson-Mild held an on the land session with many eager participants.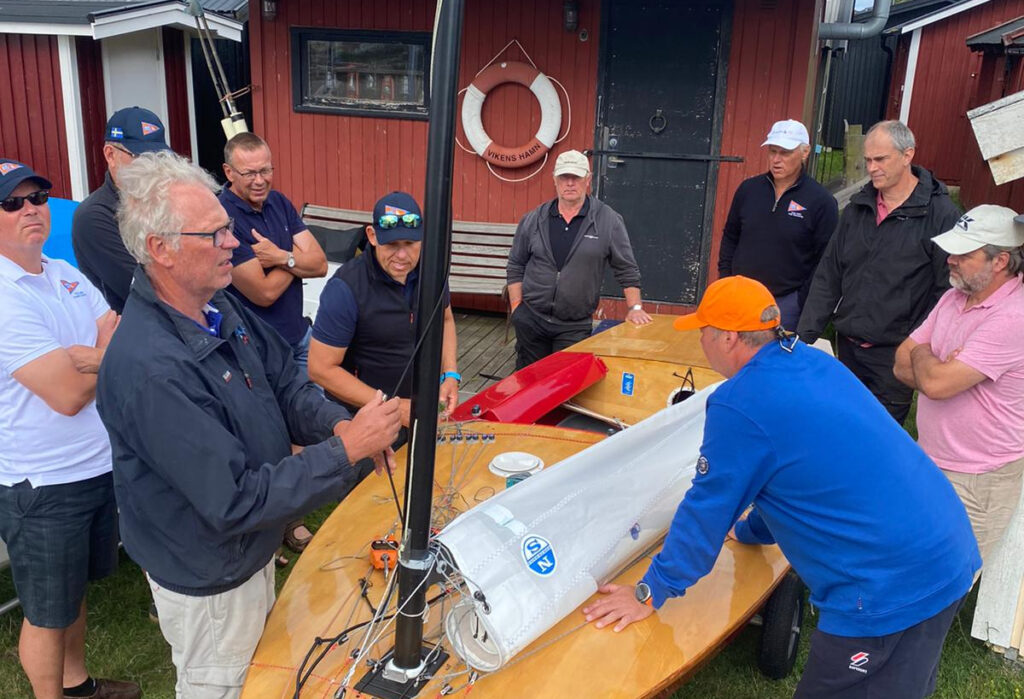 A big thank to all volunteers that made this weekend fun and memorable, especially Michael Hammerö, Lars Lind and Per Thorin for the great course and running the on water show with perfection in every detail!
Warm appreciations for our sponsors, Per i Viken for the prices, UP Hallen for the after race hot dogs and condiments and Benjamin for the cold beers.
We hope to see and even bigger turn out in a years time and until then wish everyone a great summer and happy OK racing!