Day 2 started in a completely different way than the brutal gusts of Day 1. Already arriving at the national Dutch Race center we were advised not to hurry as the wind barely made the faintest ripples on the now flat Ijsselmeer. The AP was soon hoisted while we all baked in our wetsuits. An hour later we launched and slowly made our way to the race course. Once on the race course it took yet an hour for the wind to stabilize around 080 degrees. Four races were planned and four races were completed in winds of 4-8 knots and frequent oscillations. Tricky and challenging sailing where the choppy conditions added an extra dimension. Keeping the pace and flow upwind was a completely different challenge than Day 1 when the focus was to stay upright! We did not get back to the docks until after six in the evening, with empty water bottles and hungry stomachs.
Day 3, the final day on Ijsselmeer, promised more wind from the new direction. The local sailors indicated that the waves would build and they were right! The downwind legs got more exciting compared to Day 2, while the upwind speed remained a differentiating factor separating the top 5-7 boats from the rest of the fleet. At the end of the day Stefan de Vries was the undisputed winner of the week. He mastered all three different weather conditions and secured an impressive series, closely followed by our new friends from GBR. Patric Mure finished in an impressive 5:th in his brand new Synergy Evolution in a striking color scheme. Greg Wilcox finished in 4:th place on the same points as the 3:rd place finisher.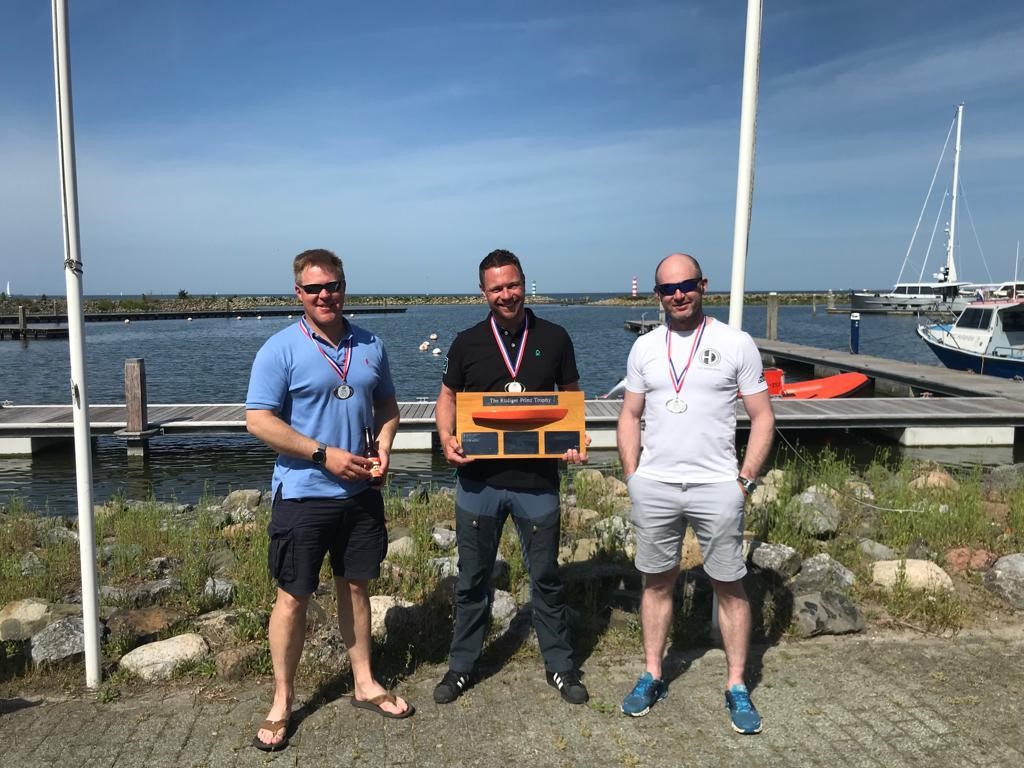 The full results can be found here
Great sailing, 10 starts in 3 days, tight racing and good learnings. To stay in top ten a full race is challenging as the competition is fierce! The international OK sailors are good and getting better by every regatta.