The were many speculations on how the weather would turn out on the day of the Club Championship for the OK dingy class. This was the second year running and Benjamin had drummed up a massive interest with a record breaking number of boats. The weather and especially the wind turned out to be the biggest challenge. With windspeed in the range of 8-11 m/s it was decided that the racing be done on a triangular course and that the gybe to be replaced by a tack to equalise the difficulty and provide a fair day on the water for all sailors, seasoned and beginners alike.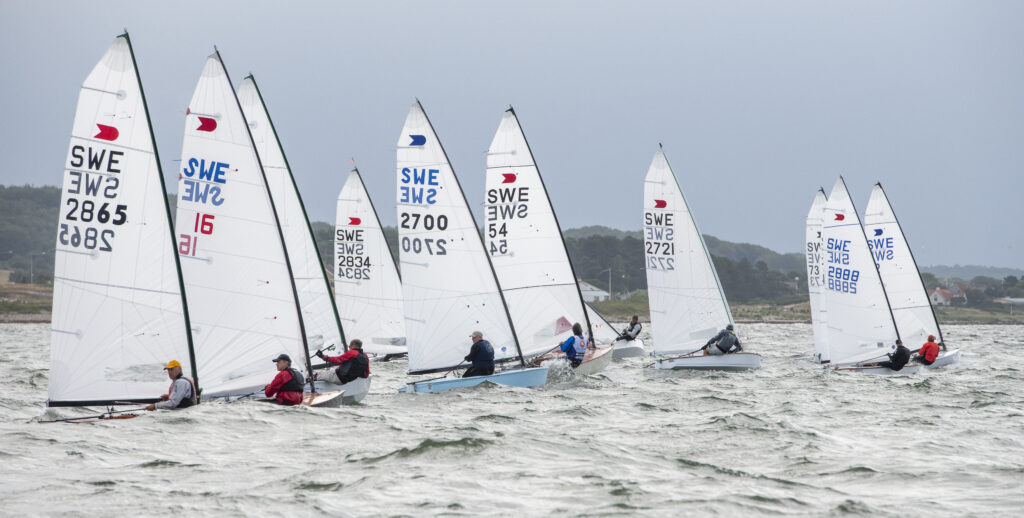 The heavy winds and the sea took its toll with a few boats capsizing and withdrawing already during the first race. After a summer of sunshine, clear blue skies and light winds it felt as if the fall had brutally been forced on Viken this Saturday morning.
The winner of the club championship was for the second year in a row Patric Mure. Well done and big congratulations from the whole OKWiken community!
These are the top 15 finisher in the Club Championships
Patric Mure – 4p
Benjamin Hammerö – 5p
Mats Clarsund – 7 p
Håkan Söderberg – 9p
Thomas Uziel – 18p
Jonas Langner – 18p
Per Thorin – 20p
Per Weimenhög – 22p
Peter Hörwing – 22p
Christian Scharup – 23p
Peter Klingberg – 27p
Fredrik Rege – 31p
Fredrik Ottermo – 35p
Cleas Thomasson – 46p
Göran Örtegren – 53p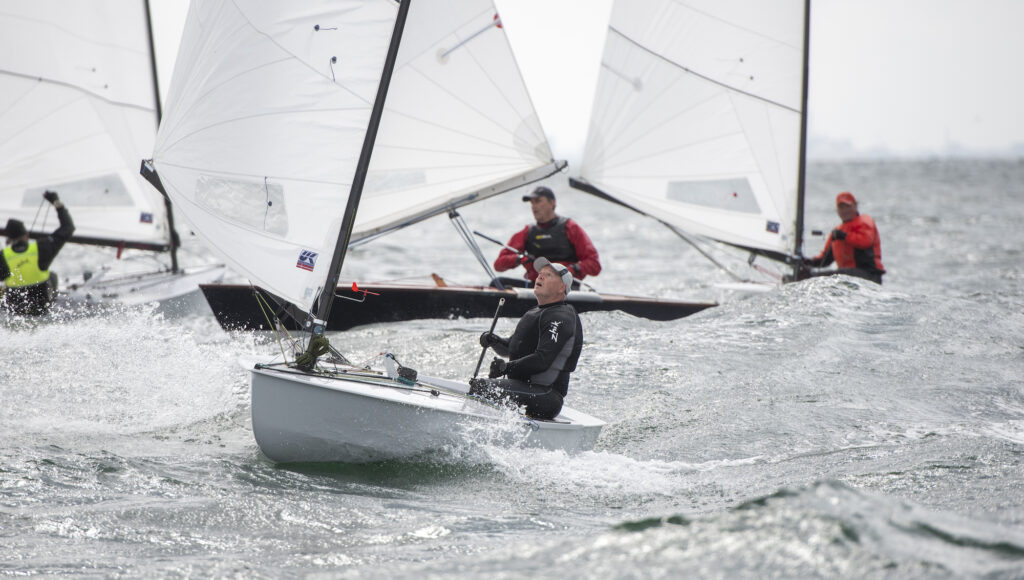 A big thanks to the crew that made the racing possible! Michael Hammerö, Joachim Hammerö, Lars Lind, Peter Been and Tomas Nimmervoll did an outstanding job on the water. Photos are courtesy of Mats Håkansson.
The day was rounded off with a grand regatta dinner at Hamnplan 9 where Ola and his staff treated all the sailors and their partners to great food and an amazing atmosphere. There was a lot to celebrate, a great year with many new sailors joining OKWiken and the club championship, but this is a different story!